Happy summer, kayak guides!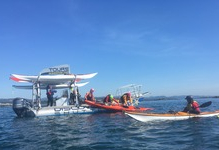 The grays have migrated north, the blackberries are out, and the resident orcas are in the Strait! Kayak season is still in full swing.
In this newsletter:
NEW WEBSITE!
Facebook -- time for a shift
Fall Exchange -- Strathcona Park Lodge, whitewater paddling!
Ongoing Training Opportunities -- Exams, Exchange, AGM
New Folks on Board
All the best,
Daye Cooper, Executive Director, Level Three Guide
---
Mobile-friendly and up to date
Individual member login and account
Upload & view all your own certs, logs, and print your certification
Manage your public guide profile (if you want one)
Post employment status and browse job ads
An email will be sent out soon from our web developer with specific instructions for your personal guide profile. We are
thrilled
to finally introduce this project to membership after years of hard work by our Board and staff!
---
Facebook Group -- time for a shift!
The Sea Kayak Guides Alliance of B.C.
Facebook group
is a great way to communicate with other members, share articles, sell paddling gear, hear about pro-deals, plan carpooling for events and quickly hear current SKGABC news.
As of September 10, the group and its posts will be open to current SKGABC members only.
We'll remove non-members from the group.

Let us know (info@skgabc.com or FB message) if your Facebook name is different than your real one.

We'll keep you on, we just need to know who you are!

Renew your membership if you want to stay on board!


---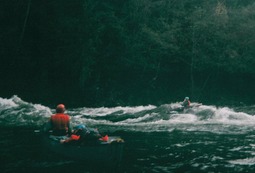 This spectacular location offers us the opportunity to be coached in WHITEWATER boats by some amazing local expert whitewater guides on the Campbell or Gold Rivers. Build your skills through a whole new kind of paddling! Also take part in a First Nations "Blanket Exercise", Celestial Navigation, and Saturday night Sea Shanty competition and dance.
Limited spots available. Registration opens September 5
---
Ongoing Training opportunities 2017
Each of the following events will extend your Ongoing Training / professional development credits by 1-3 years.
SKGABC AGM, Vancouver Island University -- November 5

1 year OGT
Level 2 and Level 3 SKGABC Exams -- various dates

3 years OGT
1.5 years OGT. Let us know if you can attend this great event, volunteers are needed!
---
New Folks on Board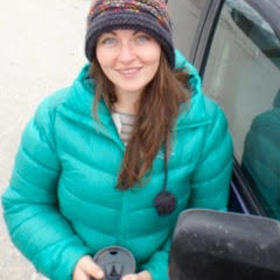 The SKGABC is excited to announce our new Assistant to the Executive Director, Hollie Galloway! Enormous thanks to Kimberly Gmyz for all her previous devoted work for the Alliance.

Kate Hives

stepped down from the role of Vice President and is appointed by the Board as

President until the next AGM.

Sheila Porteous

stepped down from the role of President and is appointed by the Board as

Vice President until the next AGM.

Allie Carroll

has stepped in to the role of

pro-deal coordinator

. New pro-deals and gear to come! Woohoo!
Read all SKGABC bios here. Interested in getting involved? We'll be looking for new Board members at the fall AGM.
---
The Sea Kayak Guides Alliance of B.C. operates in the traditional territories of the Coast Salish, Kwakwaka'wakw, Nuu-chah-nulth, Oweekeno, Nuxalk, Heiltsuk, Haisla, Tsimshian, Haida, Nisga'a, and Tlingit First Nations.
---